In this fourth and last article for creation of workspace we are going to explain how to share the workspace.
After creating Tile, Link, List the next step is to share this workspace with users in our organization.
In this case with the user Role – Purchasing supervisor.
Go to System administration > Setup > Personalization.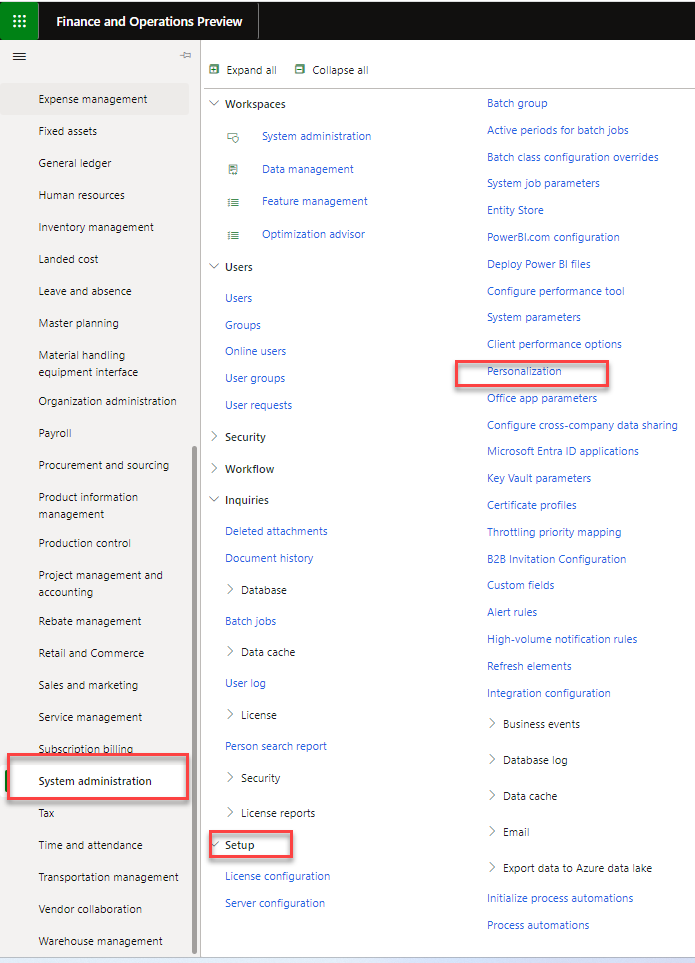 From the left side we choose Personal views as shown in the picture below and find the workspace that was created. Press Copy to users.
Here the user can choose if he is going to share this with users or roles.
When Press Copy, in the Action center in the right upper corner we can see the message that informs us that we successfully applied the personalization.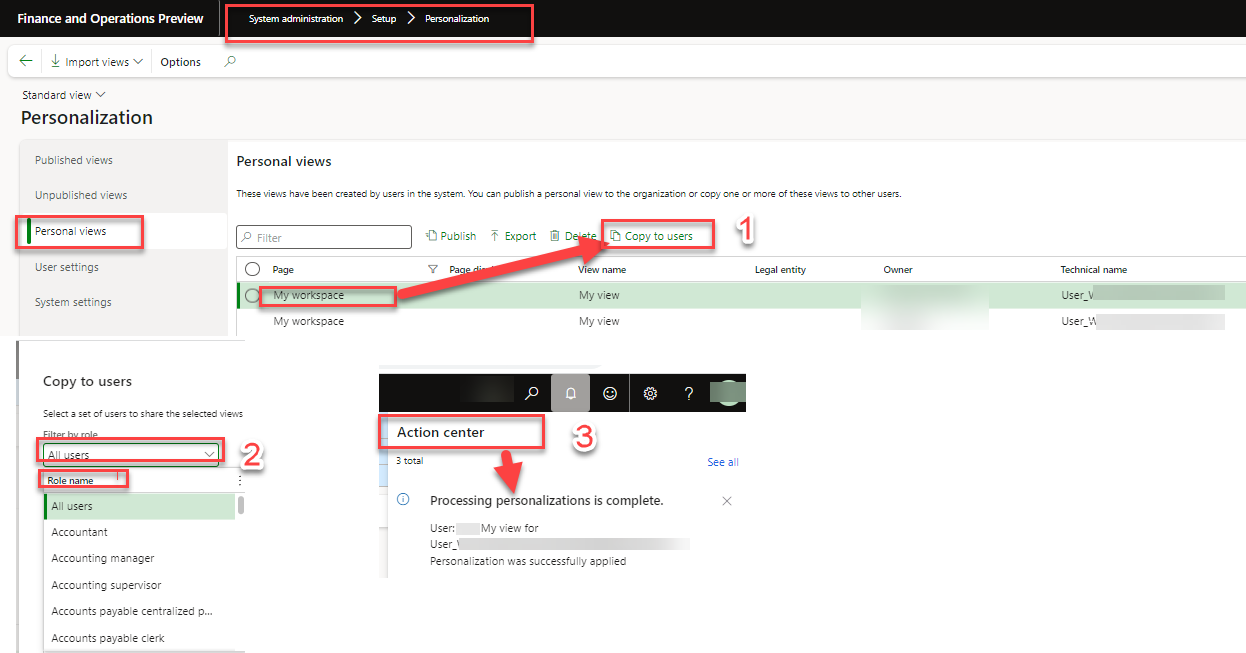 Thank you for reading this article. I hope you like it and see it useful for your organization or implementation. 
If you have any questions or suggestions, please do not hesitate to contact us.