Welcome back to a new Reporting Tuesday blog post, in this post we will explore how to create a navigation bar in Power BI. This is exciting because it allows you to add user interface to your reports without losing reporting area. Enjoy!
In this blog post, we will learn how to create a navigation bar in Microsoft Power BI. This can also serve as a filter bar. A navigation bar, also known as a navigation menu, is a user interface element that displays a list of links to pages or other content on a website. In Power BI, we can use it to navigate or filter our reports. The navigation bar typically appears at the top or side of the application and allows users to easily access different sections of the application.
We will use the stock data report we created earlier as an example.
First, we will add a shape, such as a rectangle, to the left side of the report to serve as the navigation bar or pane.
Then, we will add filters or slicers inside the shape, starting with the "Ticker" filter.
Next, we will add two images: one for a hamburger menu and one for a close sign.


To create the navigation pane, we will group the filter, shape, and close image together and position them as desired.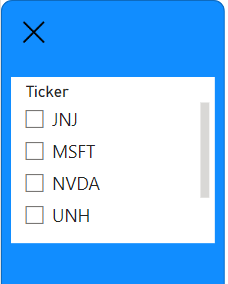 Then, we will open the bookmarks pane and create two new bookmarks: one with the navigation pane visible and one with it hidden. Remember to uncheck the "Data" option for both bookmarks.
Finally, we will add actions to the two images. The hamburger menu image should be connected to the bookmark that shows the navigation pane, and the close sign should be connected to the bookmark that hides it.
Now you should have a report that looks something like this: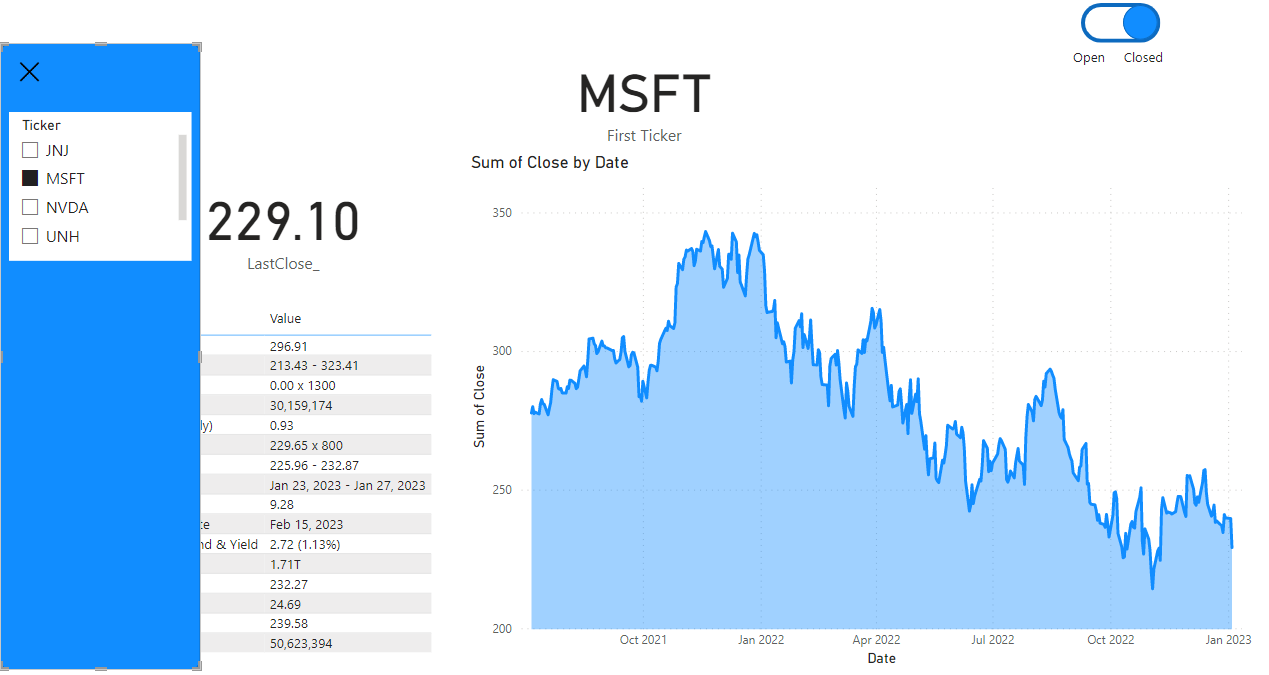 When you press the close icon, the navigation pane will disappear, allowing you to use the entire report area for your reports.
This concludes our quick introduction and tutorial on creating navigation/filter bars in Power BI. Thank you for taking time to read this blog post! I hope you found the information useful and that it will help you in your own endeavors. For more articles on reporting and ERP solutions, check out our blog. If you have any questions or suggestions on what to cover next, please don't hesitate to reach out to me. I'm always happy to help and engage with my readers.