After a month closing is recommended to set the ledger period to On hold, so that no further posting occurs. This is also recommended for previous year periods and future periods.
At the end of the period, to set a period On hold use the following path where you can do it for one or more legal entities:
General Ledger > Calendars > Ledger calendars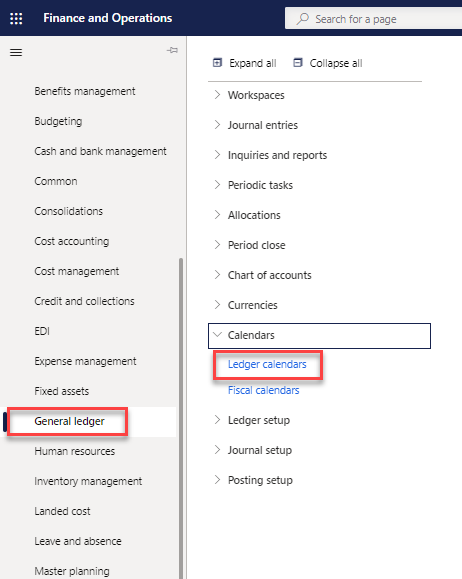 By default, you will see the calendar from the legal entity where you open the form and the actual fiscal year. Select in the list the fiscal year: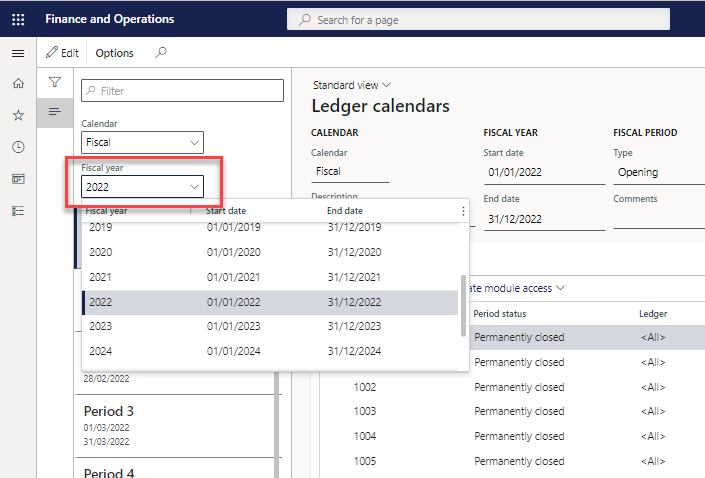 For each year, periods 0 and 13 are created by the system for the opening and closing transactions and are always with status Permanently closed to avoid manual posting, this cannot be changed
In the left pane, select the period (the periods must be close one by one):
It's possible to change the status to On hold for one legal entity. The period will be close for manual postings for all users and modules:




It's possible to change the status to On hold for multiple legal entities. Select the entities you want to close manually or select all and click Update period status > On hold:




It's possible to have the period open/on hold for different modules/areas.

Select All: all the users have access to the area

Select None: all the users don't have access for postings

Create user groups to assign access for posting for specific users and selected in the correct area.
Important: A period with status On hold can be change to status Open, but it's not possible to change the Permanently closed status so it's not a good idea to set periods to Permanently closed, because you can't reopen a period that has been closed.
Complete this process after the month closing to avoid postings, that means, changes in the month closing. Also is recommended to close periods for previous years and even future periods (if they don't need to be open for accruals posting).
If you are interested in learning more, please do not hesitate to contact us.