The total integration with Excel for Dynamics 365 Finance is one is the powerful tools that as user, consultant or technical we can use. I think it's amazing but, are you really using all the possibilities that the system offers? I wasn't until I read this great article Make your own Open in Excel Designer.
Since I read about this, I'm using it as much as I can, maybe too much 😅 but I'm really impress. Let me show you the step by step with one example:
Imagine the following scenario, you need to update an existing calendar to open the Saturdays to be able to create timesheet with working hours on Saturdays and posted without errors.
Go to Organization administration > Setup > Calendars > Calendars > Working times. If you click in the Office button > Open in excel the only available option is "Calendar":

If you open this option, this is not what you are expecting, the entity "WorkCalendarEntity" is what is open, you can modify the "Saturday" to be open for the future working days that you will create but this will not update the existing ones:

What's the option then? Change it Saturday by Saturday manually? Export the table using Data Management, modify and import again? No!!! Let's use the Excel Workbook Designer!!
Go to Organization administration > Setup > Office integration > Excel workbook designer. First step here is to select the entity/table you want to update (here you need to know a bit about the entity names, if you are lost go to the form you want to modify and check the form name, that normally helps...), in my case the entity is WorkCalendarDay, so I filter for the records starting by work: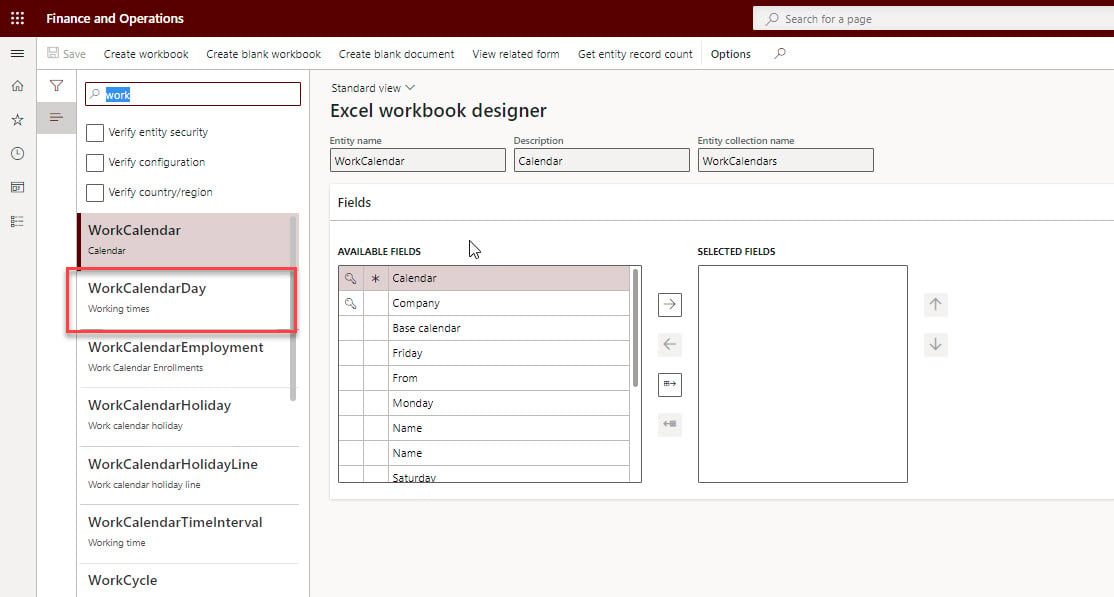 I select the entity and I select the fields between all the available ones, and once I'm done with the selection, I click Create workbook: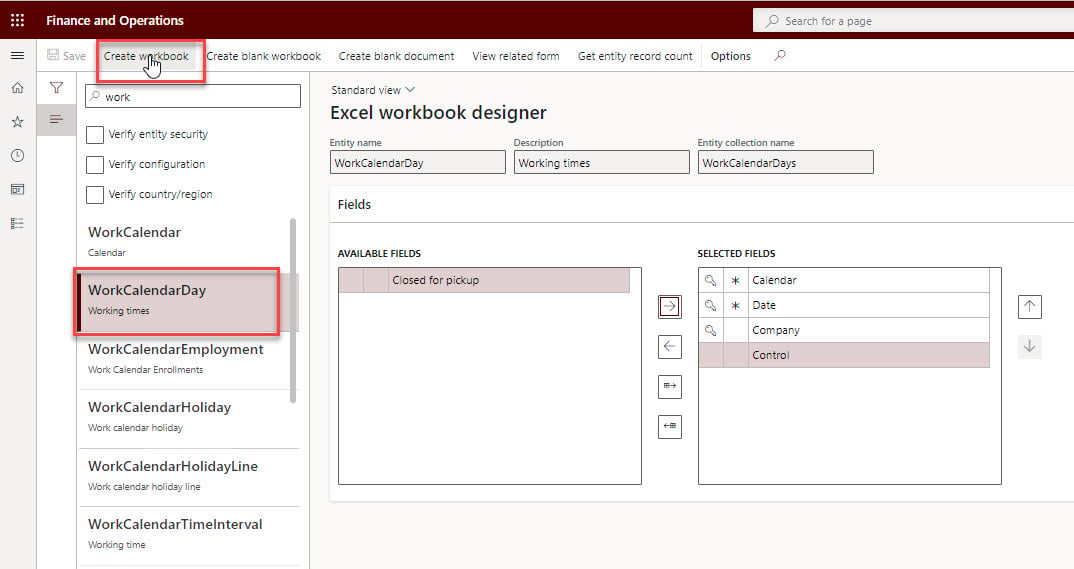 This will open the Excel with the add-in for the selected entity, and then I can update the fields I want I publish the changes, in my case open the Saturdays: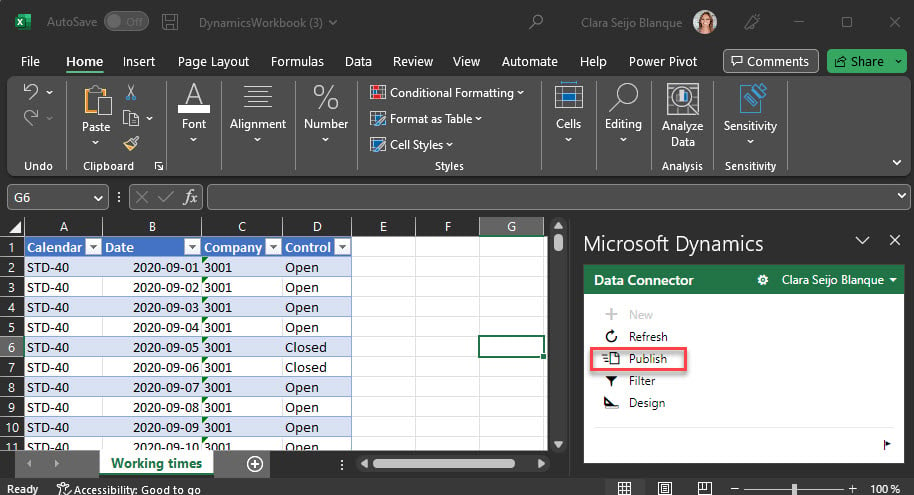 Easy, quick and user friendly!!! It cannot be better.
If you have doubts or want to learn more, please don't hesitate to contact us.