In this post, we will delve into the intriguing realm of Business Performance Analytics (BPA), a promising new feature that holds the potential to revolutionize reporting within D365FO. BPA aims to provide profound insights into various business processes, all within the confines of D365FO. Microsoft has intelligently transformed the application's data into an intuitive dimensional data model, promising an enriching experience for users.
Accessing the application
To access the application, navigate to make.powerapps.com > Apps > Business Performance Analytics (preview).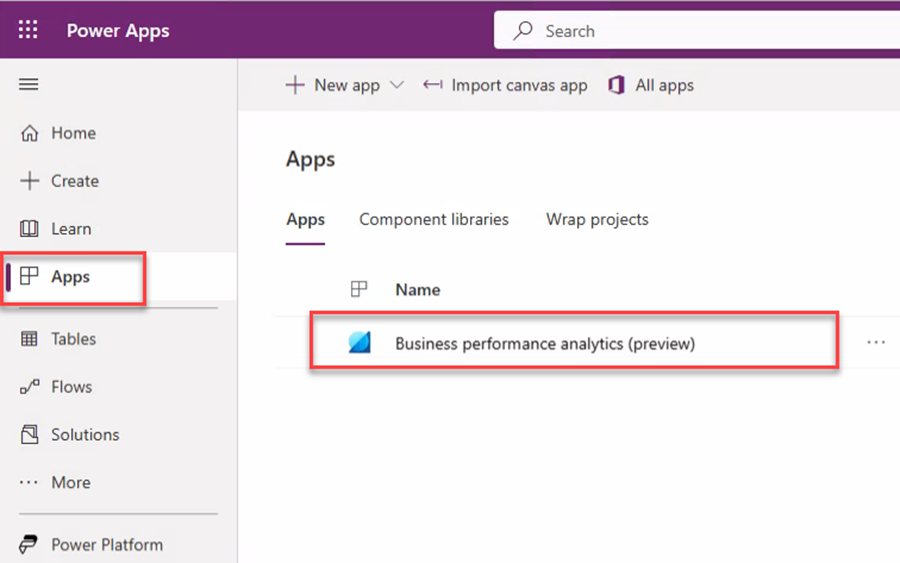 Unveiling Business Performance Analytics (BPA)
Let's kick things off with a concise introduction to BPA from a user's standpoint. As of now, BPA is in its preview stage, and it comes loaded with data related to the end-to-end Record-to-Report (RTR) process. At the time of this writing, Microsoft repertoire comprises seven reports seamlessly connected to the RTR process.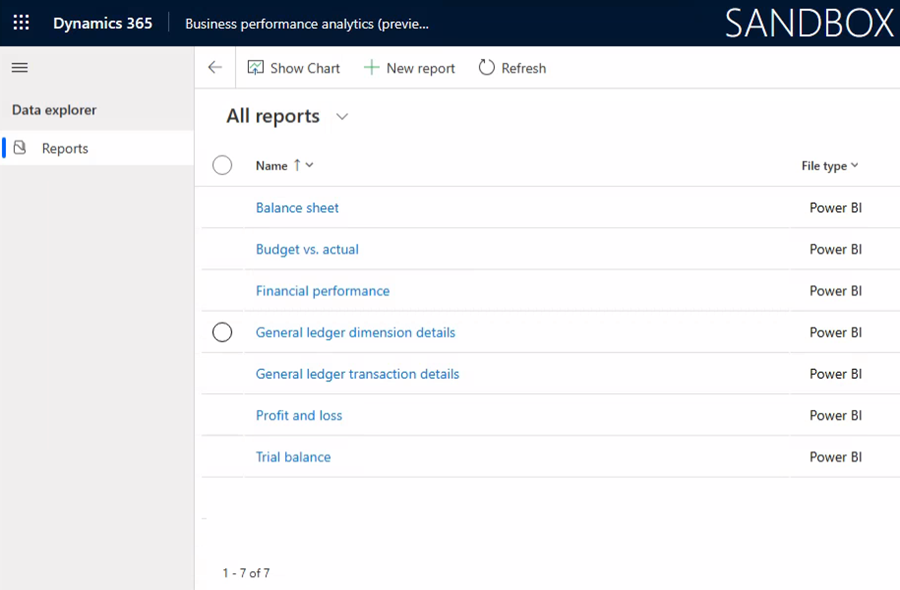 A Glimpse into BPA's Reporting Potential
Microsoft's vision for BPA encompasses the creation of Power BI and Excel reports. However, the current version only offers the option to create Power BI reports. It's important to note that contrary to promotional videos, you can neither launch these reports in the Power BI desktop application nor download them (refer to the image below).

We hold optimistic expectations that this limitation might stem from a version disparity. As of now, the preview features appear somewhat restricted. From a reporting perspective, the present state of the tool allows users to leverage the provided out-of-the-box reports and tailor them to suit their specific requirements. The process to modify a report involves these steps: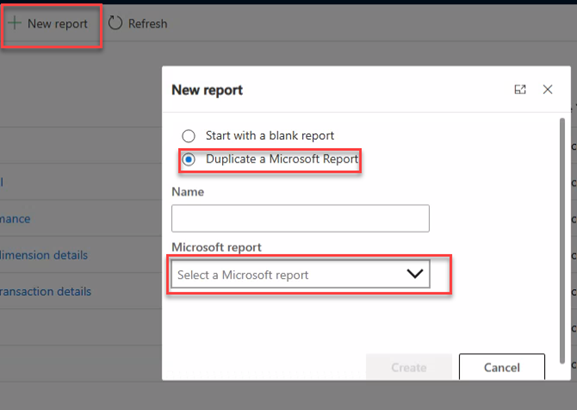 Create a new report.

Duplicate a Microsoft Report.

Select the desired Microsoft report.
Navigating the Limitations

Upon inspecting the preview reports, it becomes apparent that our options are somewhat constrained. The user options are like the options you have when working with Power BI embedded in D365. Additionally, three slicers consistently appear as default settings across all reports:
Currency parameter

Legal Entity

Fiscal Period
The data accessible in BPA spans the current year and the previous three years, offering a solid foundation for insightful analysis. Yet, due to the current setup where reports are embedded within BPA, enhancing the reports with external data not housed within Microsoft's designated datasets is not feasible. The existing version provides the following datasets: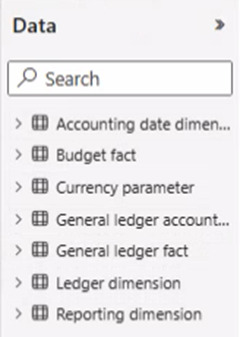 Harnessing BPA's Data Flow
The data within BPA undergoes a daily refresh cycle. This characteristic positions BPA as a potent strategic and tactical insight tool, ideal for higher-level analysis rather than operational minutiae.
In Conclusion
This marks the culmination of our user-centric introduction to Business Performance Analytics (BPA). We sincerely appreciate your time spent reading this blog post. Our goal is to provide valuable information that aids you in your pursuits. For more insights on reporting and ERP solutions, please explore our blog. If you have queries or suggestions for future coverage topics, please don't hesitate to reach out. We greatly value your engagement and look forward to assisting you further.
Thank you for being a part of our journey!