It can take a long time to correct mistakes that are made when journals are posted in the wrong company or the wrong ledger accounts and dimensions. D365 FO offers a great way to prevent this from happening by using journal control.
In D365 FO we setup journal names for all the journals that we plan to use. In every journal we define standard setup, depending on the usage of the journal for given financial transactions.
In journal name we can also define Journal control.

We can setup restrictions on following:
Legal entities

Account types

Financial dimension values that can used this the journal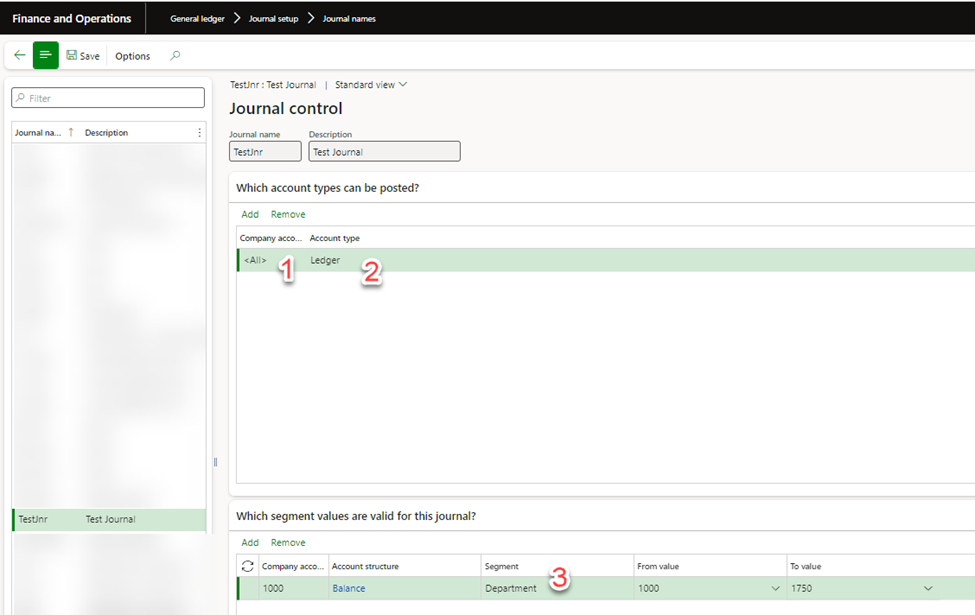 For example, I will setup this journal to be used by all legal entities, for account type vendor: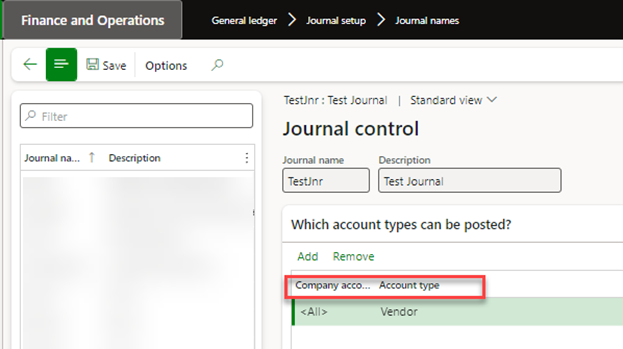 And now if I try to create a journal but instead of vendor I choose a Ledger account, when saving this journal, I get this warning message:

Now I will create another journal control for financial dimension, in this case Department and set the values from 1000 to 1750.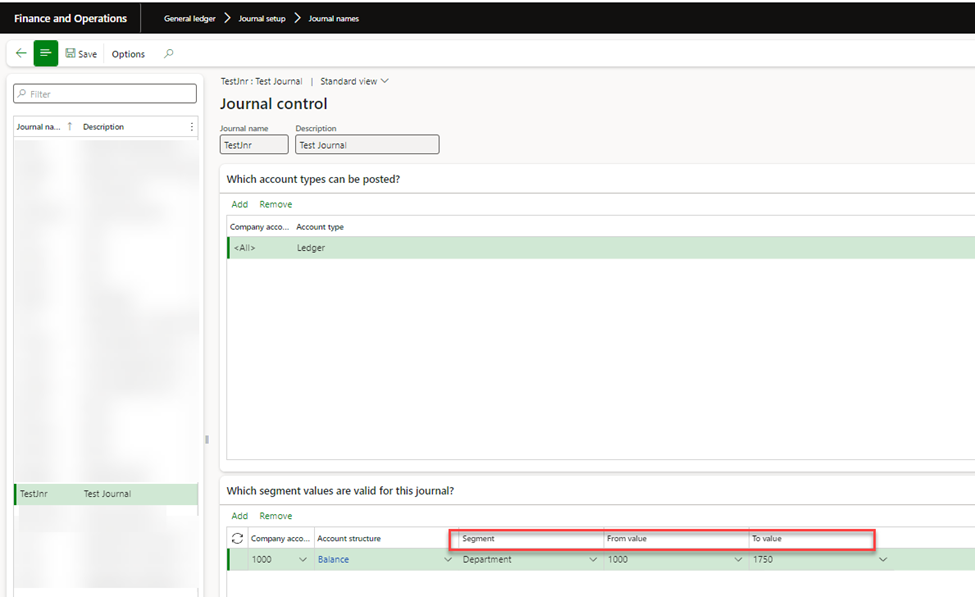 When I create a journal and choose Department only these two values can be selected.

This journal control functionality can help us limit which legal entities, departments and account types can be used in the journals.
Thank you for reading this article. I hope you like it. If you have any questions or suggestions, please do not hesitate to contact us.