The use of product variants in Microsoft Dynamics 365 Finance is a must for some business' where the same product can have multiple sizes, colors, configurations... because you need to create a Product Master and assign a Product dimension group with all the options available for the product without creating the same product multiple times.
But we had a problem in the case the taxes where different between one variant to other one because was not possible to configure a different sales tax group by variant... Until the product version 10.0.34 where we have available for select the feature "Apply sales tax group for product variants in sales and procurement", exactly what we need!!
Once you activate the feature, in the Release product variants form you can find two new fields for the selection of the specific Item sales tax group for both purchases and sales.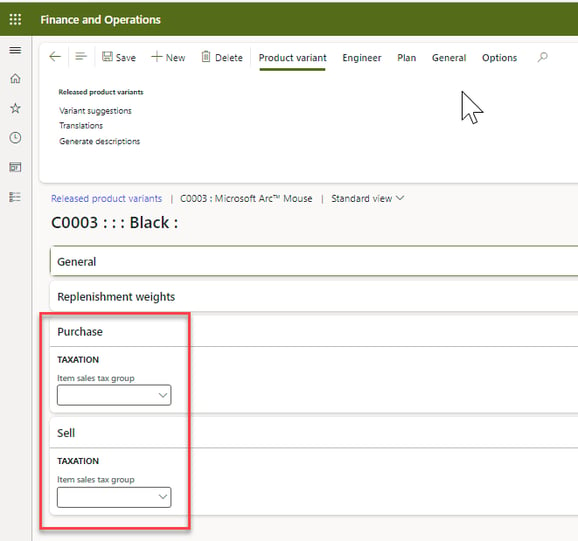 If a specific item sales tax group is set up is used as default when creating a sales quotation and sales order line. For purchase order, purchase requisition, and purchase requisition, if a specific item sales tax group, then this is used as default.
If no specific item sales tax group is set up, then the item sales tax group setup for the product is used as default. I think this is a really interesting and useful improvement related for the taxonomy of the companies, so as usual so happy with the One Version from Microsoft.
We are always reviewing and aware about new features, so, if you are interested in learning more, please do not hesitate to contact us.